Are you preparing for your next dance competition? Even though you may practice and rehearse for months on end, it's hard to prepare for what you will actually feel like once you're onstage. Sometimes nerves can get the best of a dancer, making it difficult for the judges to see your flawless pirouettes or gorgeous extensions.
Some dancers tend to freeze when they catch a glimpse of the judges facing them. If you are threatened by the panel of judges, try your best to look them in the eye with confidence. Avoiding eye contact is never encouraged. Try to smile and convince the judges that you are having the time of your life.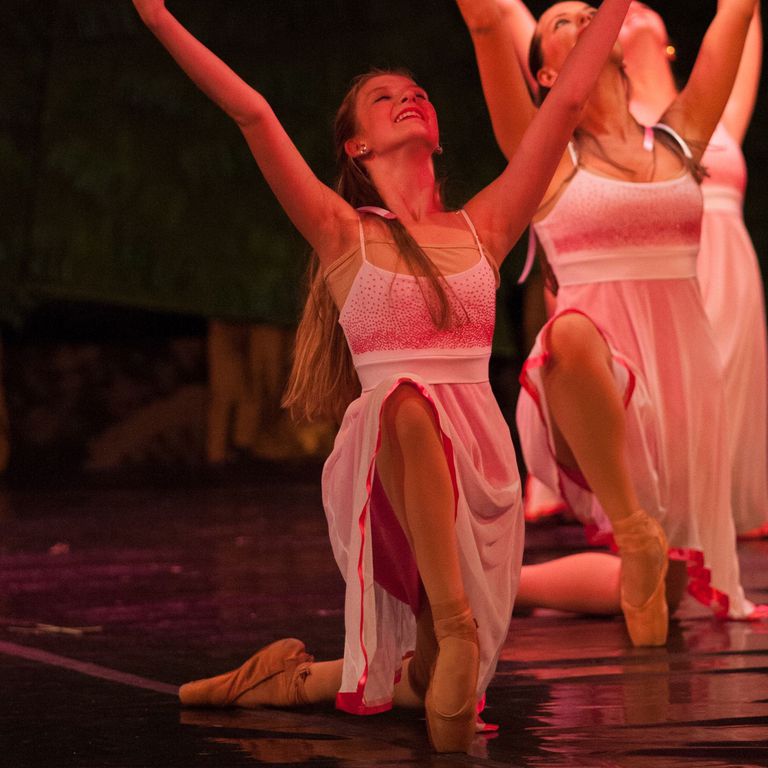 A successful dance competition always begins with one thing: excellent choreography. Even if your technique is flawless and your jumps are breathtaking, you won't impress the judges enough if your routine is missing balance and flow.
If you've ever watched a live professional ballet, you know how emotionally moving great choreography can be. A good choreographer knows how to put dance steps together with the right music and tweak it just right for individual dancers. Your choreographer should be aware of your specific strengths and weaknesses and be able to highlight your strengths and hide your weaknesses.
Even though you may be tempted to choreograph a routine all by yourself, you will be better off paying a professional to guide you. If there are certain elements you would like to include in your routine, don't be afraid to speak up. A good choreographer will attempt to incorporate any steps or tricks that you feel particularly confident about performing.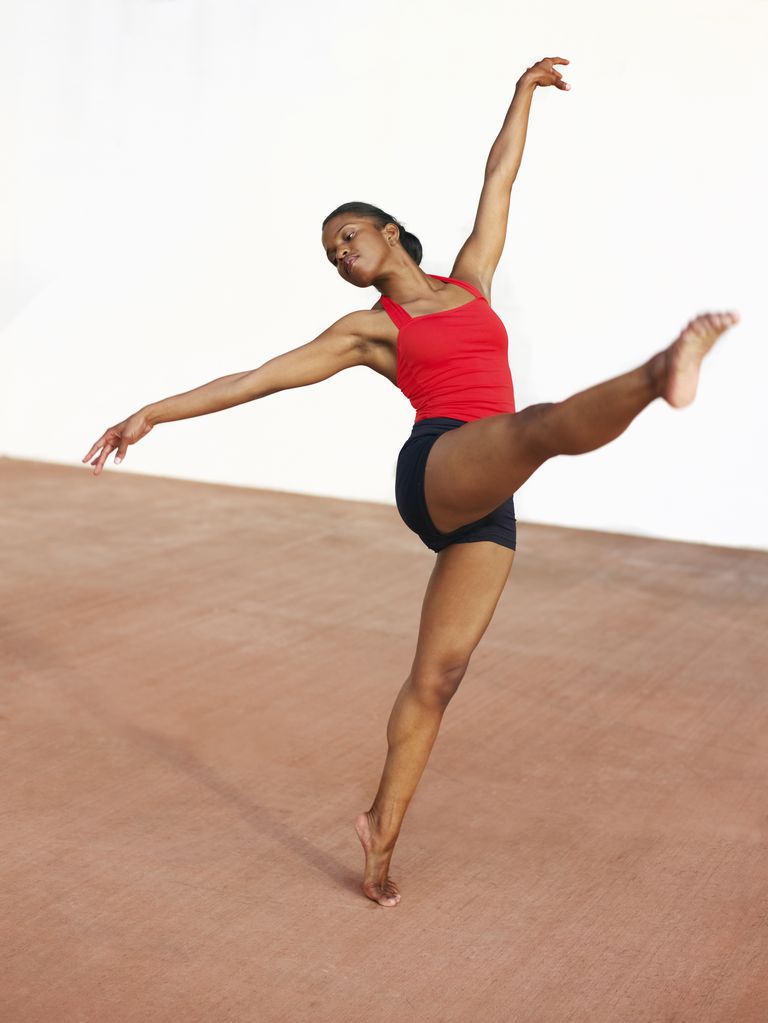 The old saying is especially true for dancers: practice really does make perfect. The hours you spend in the studio practicing your turns will be apparent when you complete your final pirouette of an eight-turn sequence. Rehearsal hours may seem long now, but you will be grateful for each one once you are nailing every trick onstage.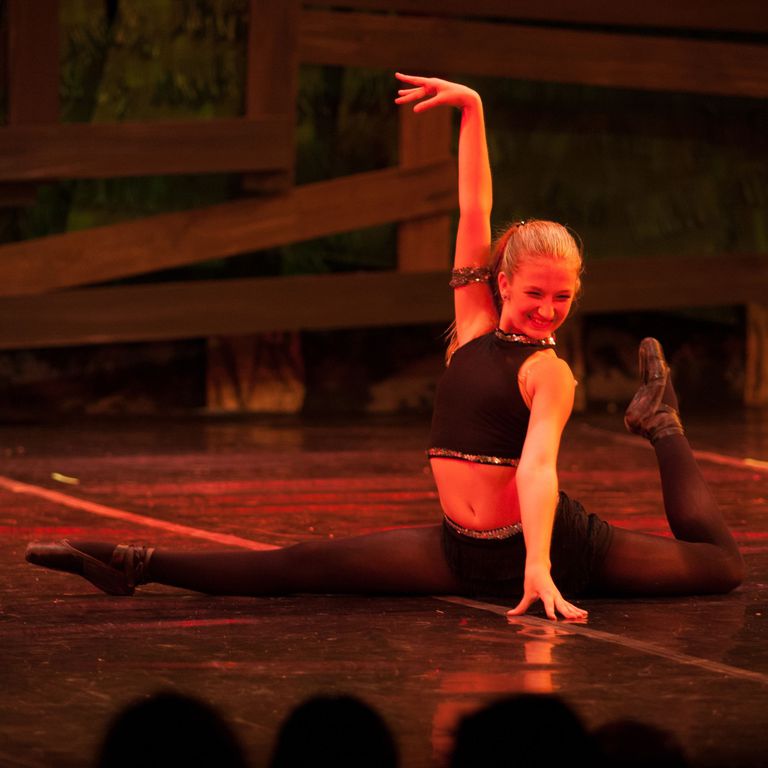 Winning dancers love to dance and it shows on their faces. If you truly love to dance, it will be apparent to the judges and audience by the emotion on your face. Relax and let your face tell a story, as much as your body does as it moves and glides with the beats of the music.
Remember, you should dance with your entire body, including your head and face.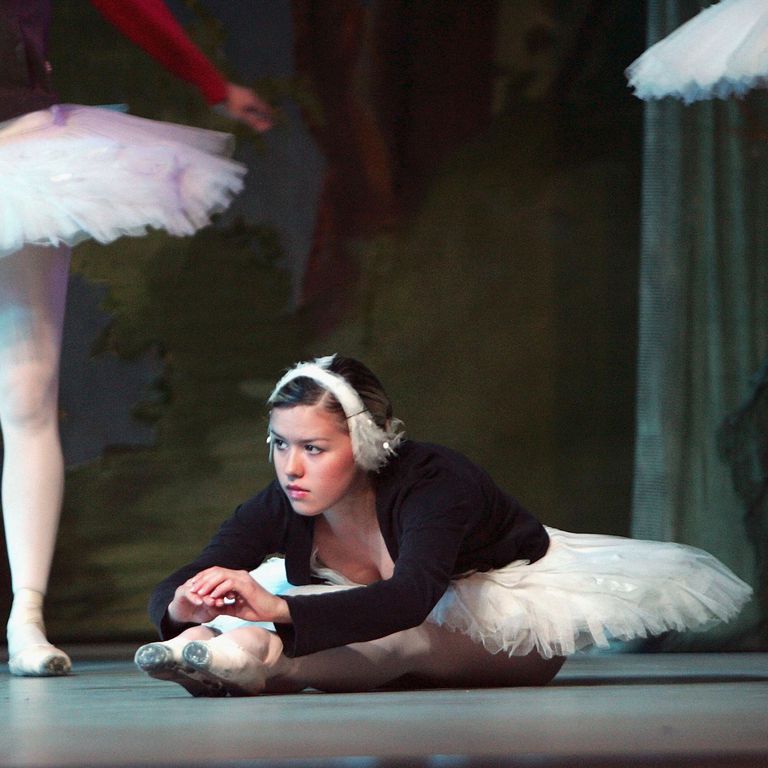 If you've ever been backstage at a dance competition, you've seen the nervous energy that abounds. You've also witnessed dozens of dancers absorbed in their private warmup sessions. Warming up before you perform is important for preventing injury as well as calming your nerves.
After you arrive at the competition, find a spot to begin your warm up. Look around and try to find a location away from the crowd, or at least a space large enough for you to stretch properly. As you begin your warm up routine, try to keep your focus on your own body. It will be tempting to glance around the room at other dancers, but doing so will only exasperate your nerves. Instead, focus on deep breathing and preparing your body for what you have trained it to do.
Remember that competing is not everything. Some people seem to be better at competing than others, as their nerves don't seem to get the best of them onstage. If you are not fortunate enough to have nerves of steel, try to keep it in perspective: winning dance competitions isn't everything.
Most dancers tend to compete during their teen years, then move on to the professional dance world. Remember that your future in dance will not be contingent upon how many trophies you have in your room. Even though a first place win will look good on your resume, it won't be the end of the world if it is missing.
Remember dance competitions should be fun. Try to relax and simply do your best. Take a deep breath and show the judges what you're all about.